Valley Fair - MOA Weekend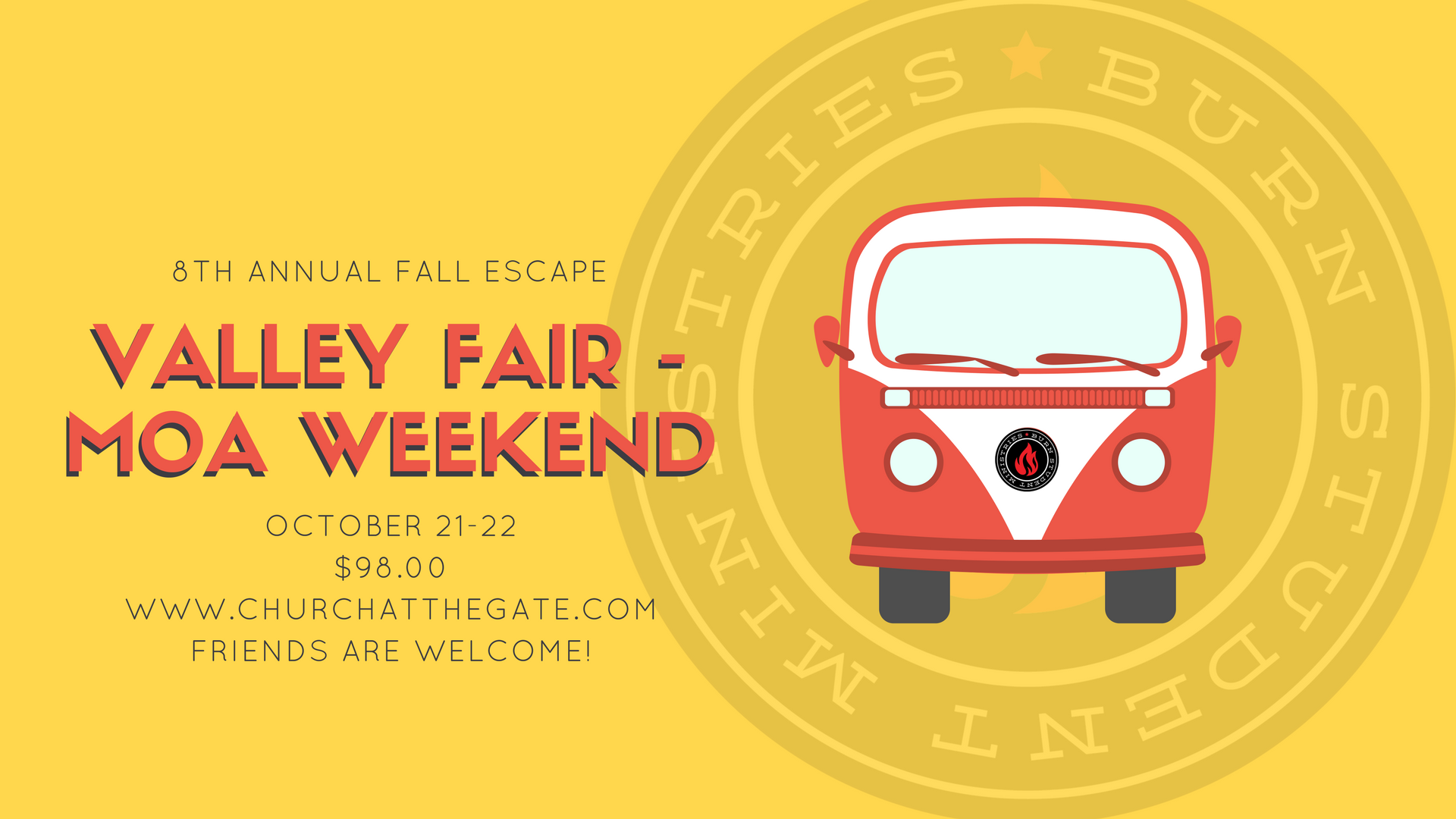 8th Annual Fall Escape Trip to ValleyFair for Middle/High School students.
BONUS: This year we have added the Mall of America.
Saturday
7:00am - Arrival/Departure from Church at the Gate
11:00am - Arrival at ValleyFair
7:00pm - Transport to TownPlace Inn and Suites Eden Prairie
8:30pm - Worship and Devotional Time
Sunday
9:00am - Breakfast at the Hotel
10:00am - Departure for Mall of America
2:00pm - Departure for Sioux Falls
5:30pm - Arrival at Church at the Gate
Students will need money for lunch and dinner on Saturday and lunch on Sunday. Lunch and Dinner on Saturday will have the option of eating outside the park. Breakfast is provided at the hotel on Sunday morning.
Registration must be done online. Payment can be made by credit card online, check or cash.
You may contact Pastor Jared or Shelby for more details.
Towneplace Suites By Marriott Minneapolis Eden Prairie 11588 Leona Rd Eden Prairie, MN, 55344